We launched our Keep 'Em Together, KC (KETKC) on May 5, 2020, so we recently celebrated the 1 Year Anniversary of our progressive program. KETKC has been instrumental in our commitment to honoring the human-animal bond.
Check out our first year at-a-glance: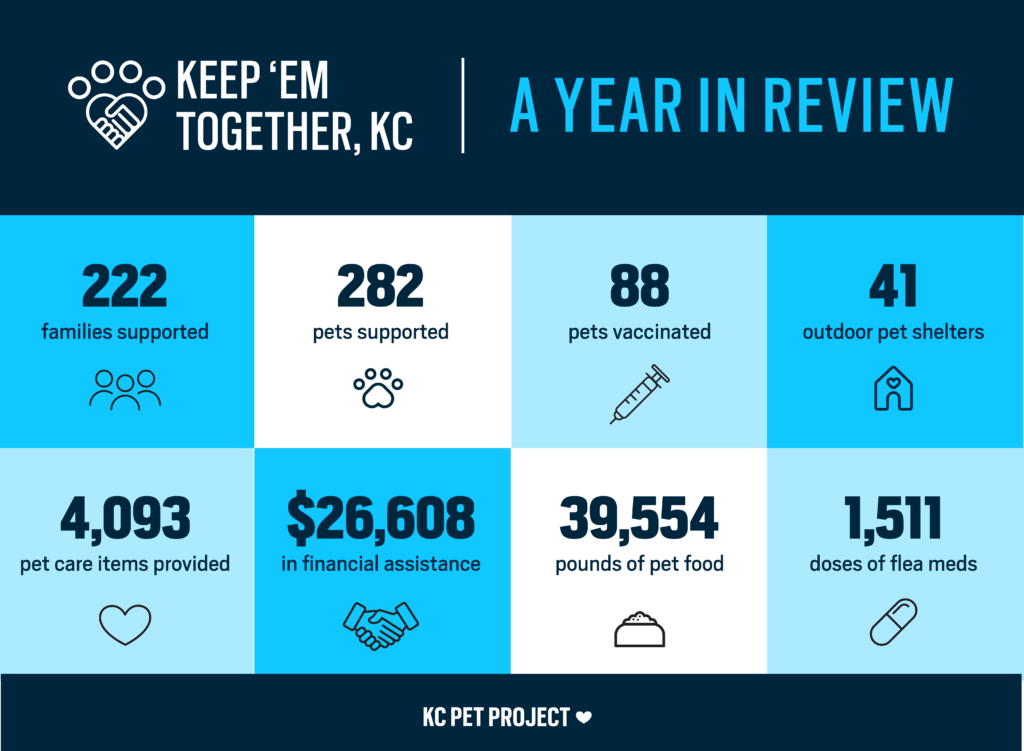 Our Pet Resource Assistance Program provided over 39,554.20 pounds of pet food and treats to our community and distributed 4,905 miscellaneous pet care supplies and over 1,000 doses of flea medication.
Our Pet Care Assistance Program provided $26,608.80 in financial assistance to 143 pets and 106 families.
Home Away from Home provided temporary boarding for 35 families and 51 pets in crisis with a 92% reunification rate.
Your support
It's through your support of the program that we have been able to keep families together during the past year! Please consider a donation to our Keep 'Em Together Program, so we can continue to honor the human-animal bond in Kansas City, MO. You can even sign up to be a monthly donor of this program!
Where they are now: Aquarius, King, and TIny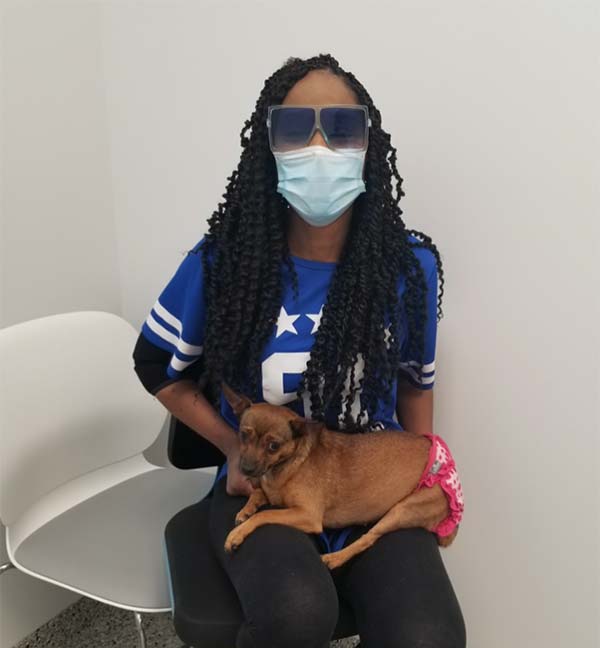 Aquarius, King, and Tiny were our very first Keep 'Em Together, KC client story! We met Aquarius at our very first Get 'Em Home Community Drive-Thru Clinic in July of 2020. Aquarius actually showed up at the shelter several hours after the event had ended. Aquarius was devastated. Amanda caught Aquarius walking to her car after finding out the event was over and Aquarius was in tears.
After speaking with Aquarius and getting to know more about her situation and all she was trying to accomplish for her family, Amanda knew we had to help through our new Keep 'Em Together, KC program. Amanda was able to partner with Aquarius to get her pets rabies vaccinated and microchipped, and loaded them up with pet care supplies that Aquarius desperately needed, including a dog kennel, flea prevention and dog food.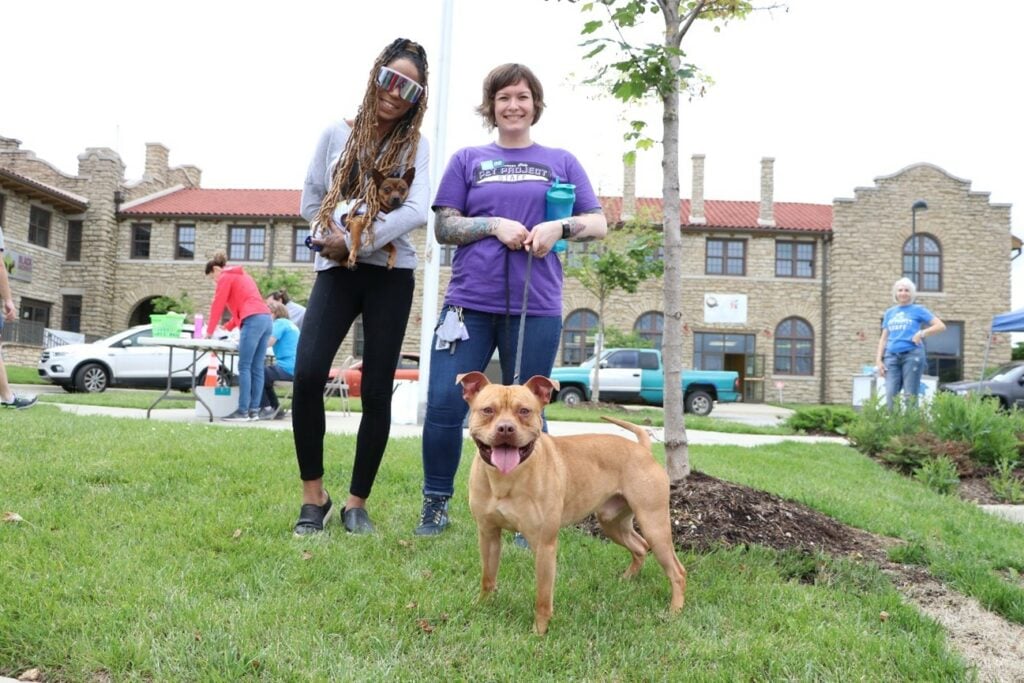 Low and behold at our recent community clinic, Aquarius saw another story on the news and knew that both Tiny and King were almost due for vaccines. She hopped in her car and headed to the Black Archives of Mid-America. While waiting for her pets to be seen, Aquarius and Amanda saw each other and were so excited to reconnect and catch up! Amanda was able to connect Aquarius with a Keep 'Em Together Case Manager to follow-up with her and ensure she and her pets have everything they need.