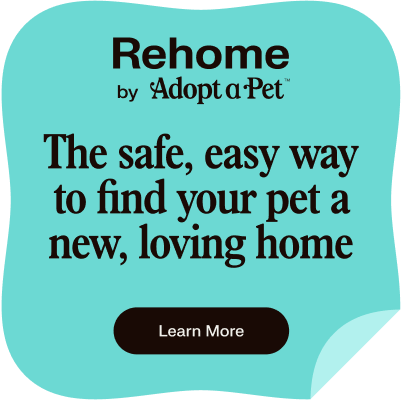 Rehome
Are you looking for a new home for your pet? If so, considering posting your pet to Rehome! They can help you safely find a loving forever home for your pet. All you need to do is to set up your pet's profile in less than 10 mins. Once complete, your pet's profile will be posted on Adopt-a-Pet.com and be seen by millions of visitors each month!
Surrendering Your Pet to KC Pet Project
As Kansas City's only open admission shelter, we accept pets from the public both as strays and owner surrendered pets. There is a $20 city-mandated fee to surrender a pet to the shelter and you must have a valid Kansas City, MO license or proof of residency. Appointments are now required if you need to surrender your owned pet to the shelter. To schedule your appointment, call (816) 513-9821 and a KCPP representative will assist you. Surrendering a pet may only be done at our main shelter location at 4400 Raytown Road.
We will make every effort to schedule an appointment for you to bring in your animal as quickly as possible. Check out our Resources Page for available options for keeping your pet.
Surrendering A Pit Bull Due to Housing Issues?
Check out My Pit Bull is Family for great resources to help you keep your pet including housing options, renter's insurance information and much more.