KC Pet Project's Animal Services Division has now been operating for more than four months, and we'd like to take this opportunity to provide a quarterly report of the activities of our team.
Learn more about our approach to Animal Services in Kansas City, MO:
---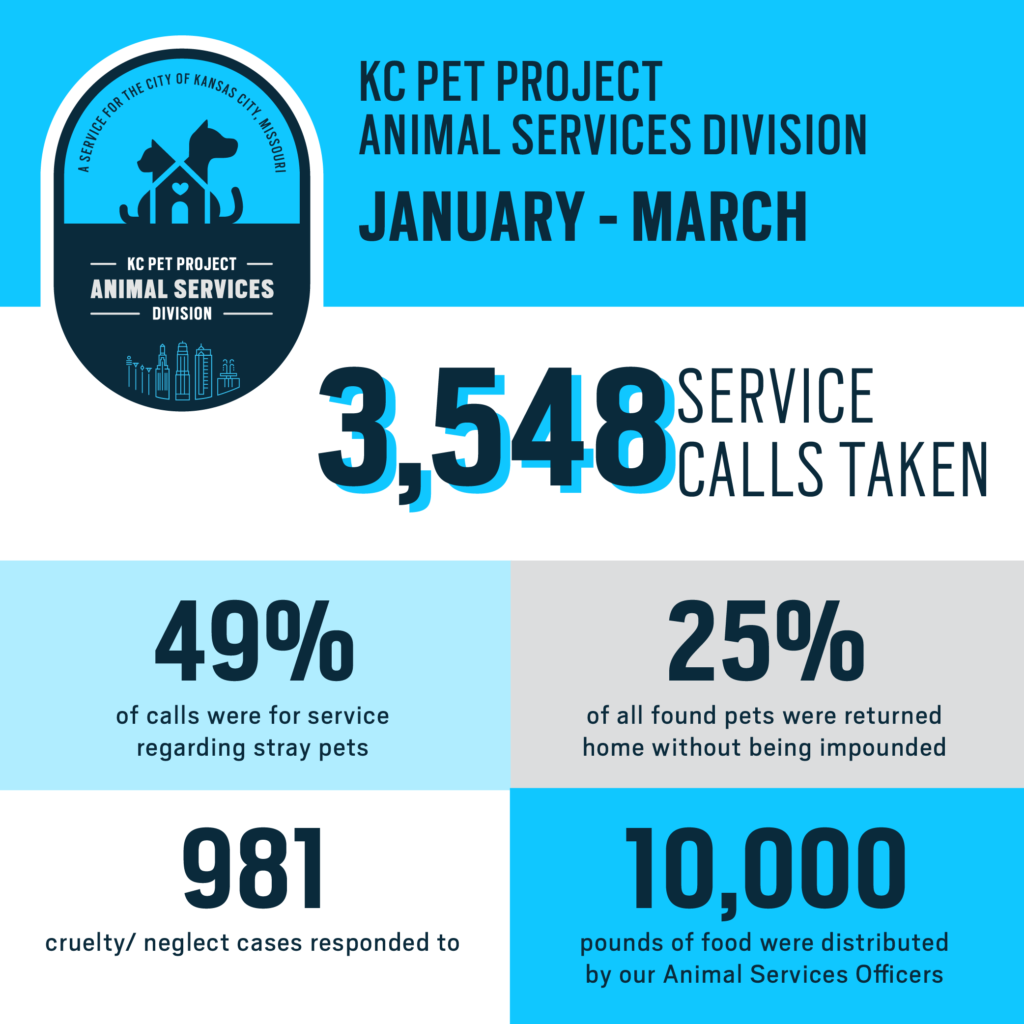 We're proud to report on our first quarter of activities for January – March 2021:
Calls for service responded to from Jan-Mar: 3,548
That is an average of 39 calls for service per day.
Stray/Lost animals able to be returned to owners without impound (Returned in the Field): 151
Average Percentage of Animals Returned in Field Instead of Impounded: 23%
Impounded to Shelter: 495
Relocations: 103
---
Total Calls by Type Responded to from January through March:

| | |
| --- | --- |
| Enforcement | 165 |
| Cruelty Investigations | 981 |
| Other Services | 306 |
| Stray | 1,741 |
| Wildlife | 235 |
49% of our total calls this quarter responded to were for reports of stray roaming dogs.
---
Notable Stories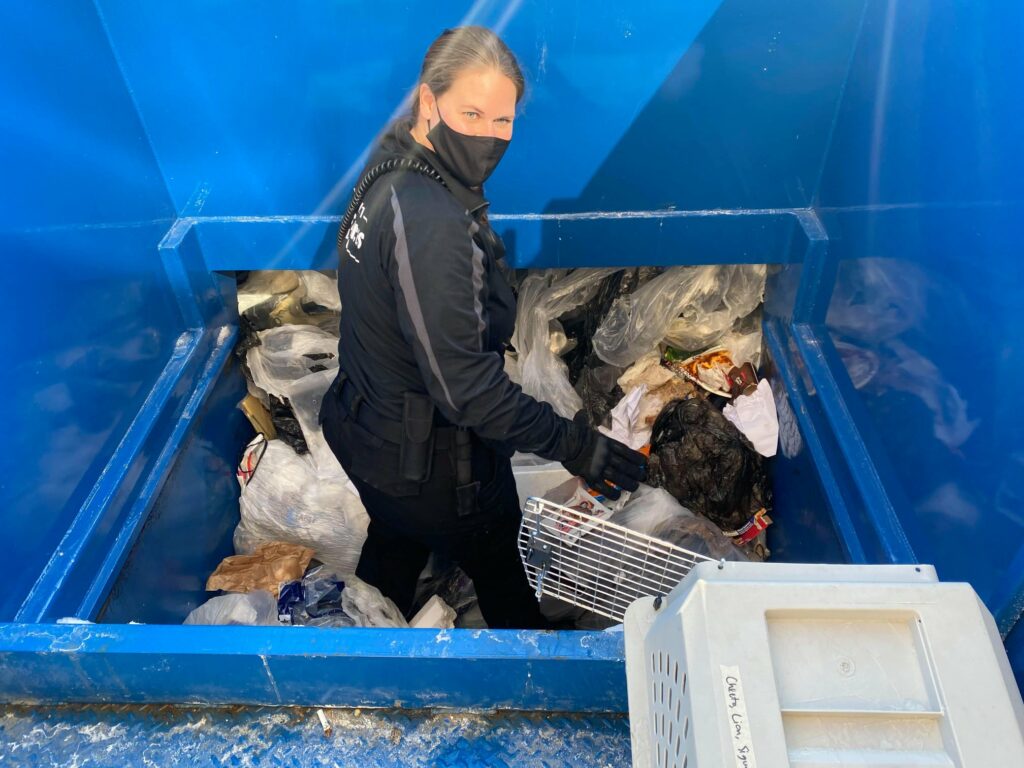 We received this written feedback following Officer Steele's rescue of a kitten caught in a trash compactor at the USDA building In February:
"I work security at this building and we were all so impressed with the way she had absolutely no hesitation about crawling in our dumpster, which was very full of trash that was partially frozen. She was so friendly and wonderful! There aren't many people who would literally crawl to the back of an enclosed dumpster filled with compacted trash to try to save a tiny life. She was super professional; she was very knowledgeable with our questions about the cat and possible things we could do to
help get it out."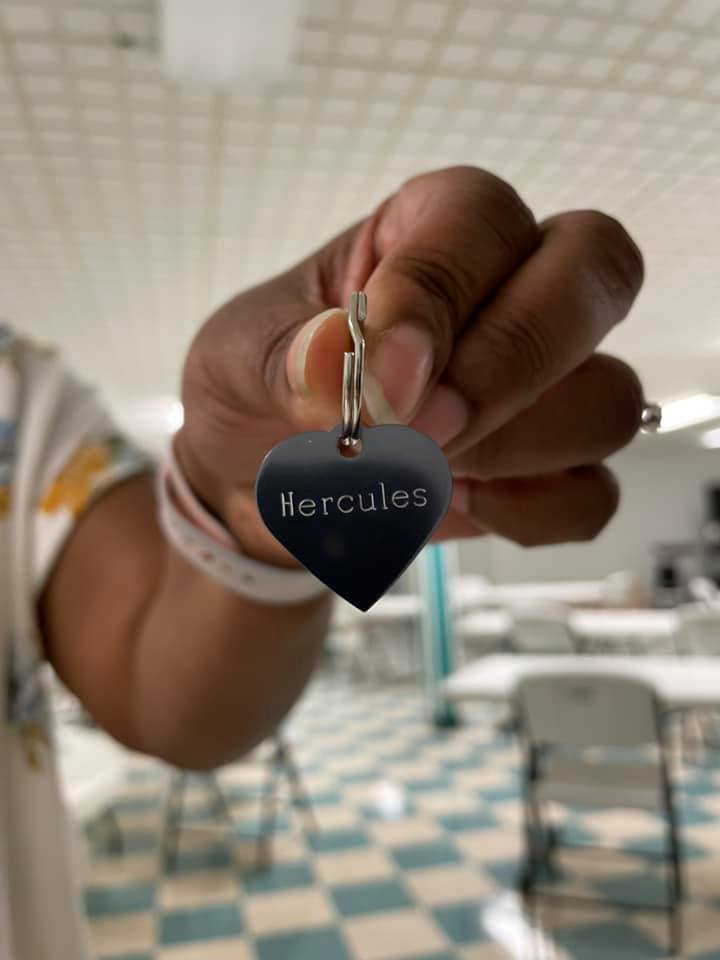 Our Animal Services Division held the first Pop-up Community ID Tagging event on Sunday, March 28, 2021 at Park Avenue Missionary Baptist Church (in Council District 3) due to the significant number of stray roaming dogs
reported in that area. Free engraved ID tags with owner phone numbers and/or addresses were given out to residents for their pets. More pop-up ID tag events and clinics will be held in the coming months to get more lost/stray pets back home quicker and provide vaccinations and resources to residents.
---
Public Education and Outreach
Officers provided/delivered the following support to KCMO residents via outreach activities from January through March
3,115 lbs. cat food
6,696 lbs. dog food
18 doses of flea preventions
12 kennels/crates to keep pets inside
22 outdoor shelters (doghouse or feral cat houses)
21 bales of straw
117 collars and leashes
208 doses of flea/heartworm preventative
Total reach on media and broadcast mentions for our new Animal Services Division for the quarter was nearly 24 million people. With the brutal winter weather in February, KC Pet Project did stories to highlight pet safety in winter weather with KCUR, KMBZ, KCTV5, and KMBC. Fox 4 also did a great story highlighting the work of our Animal Services Division and did a follow along with one of our officers.
---
Call Center Data for animal services dispatch
January – 3,320 calls
February – 6,068*
March – 3,136
* February calls to dispatch saw a higher number than other months due to two reasons. We experienced a significant call volume due to winter weather concerns. And many calls that were coming to our Dispatch were from callers to the City's 311 Call Center seeking other city services and departments using the incorrect prompt. We implemented new internal phone tree prompts which helped correct these misdirected calls from the 311 Call Center
---