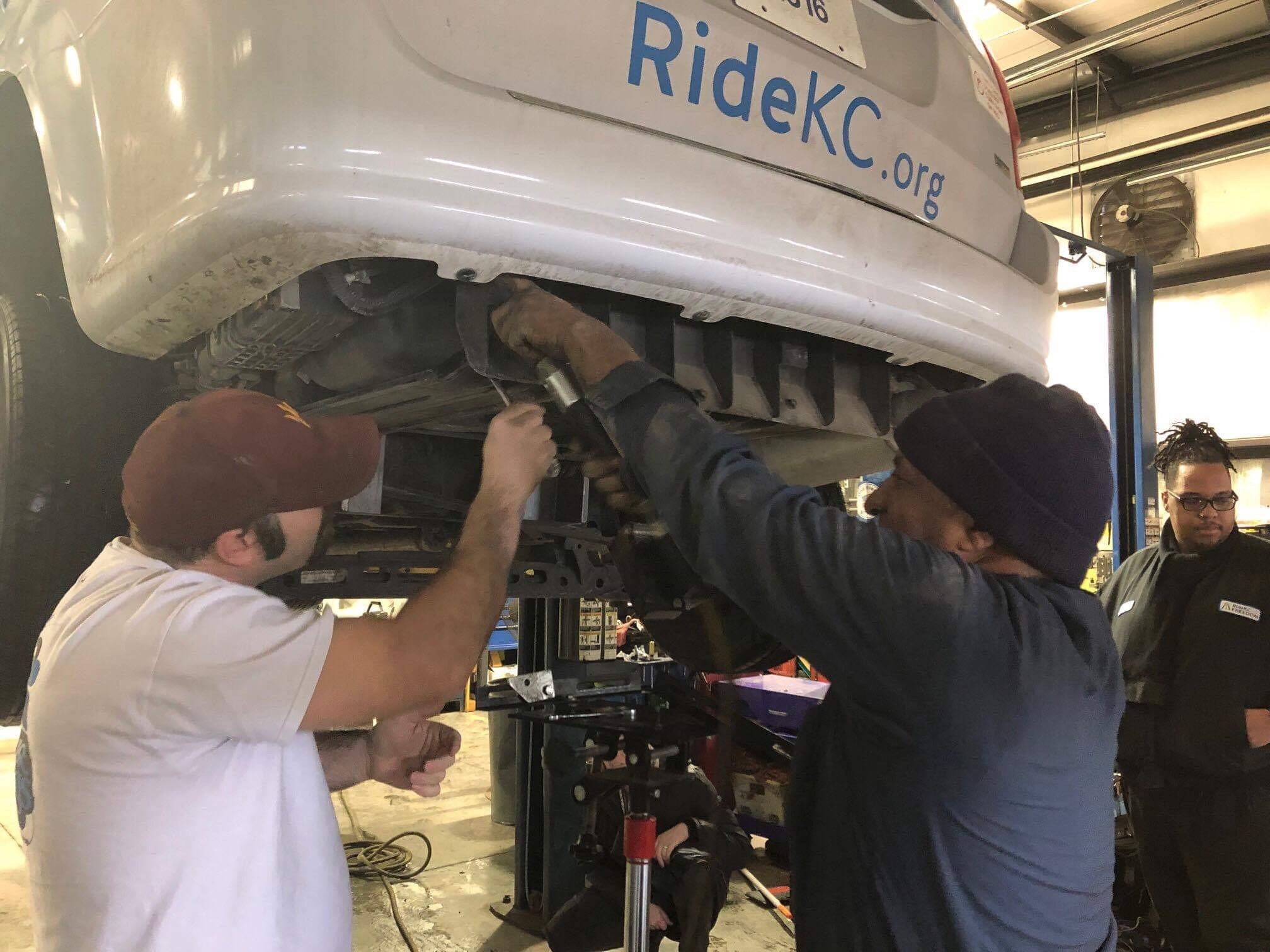 This is an unbelievable story about how a group of people went above and beyond to help a kitten in need. Yesterday
afternoon one of the Paratransit drivers from Kansas City Transportation group, a contractor with RideKC, reported that a small kitten had fallen out from underneath a moving truck, ran underneath one of their transit vehicles, and then
crawled up underneath it. They could hear the kitten crying from underneath the van, and supervisors were dispatched to help. For over an hour the driver, the Road Supervisor and some helpful citizens tried to coax the cat from the under carriage of the vehicle. They bought some cat food and some tuna to assist in the efforts, while the kitten continued to cry without showing itself. After an hour of effort and recognizing that the kitten was not near the engine, the driver brought the bus back to base slowly since the snow was moving in. They secured the vehicle in a garage area for the night and left food and water out for the kitten.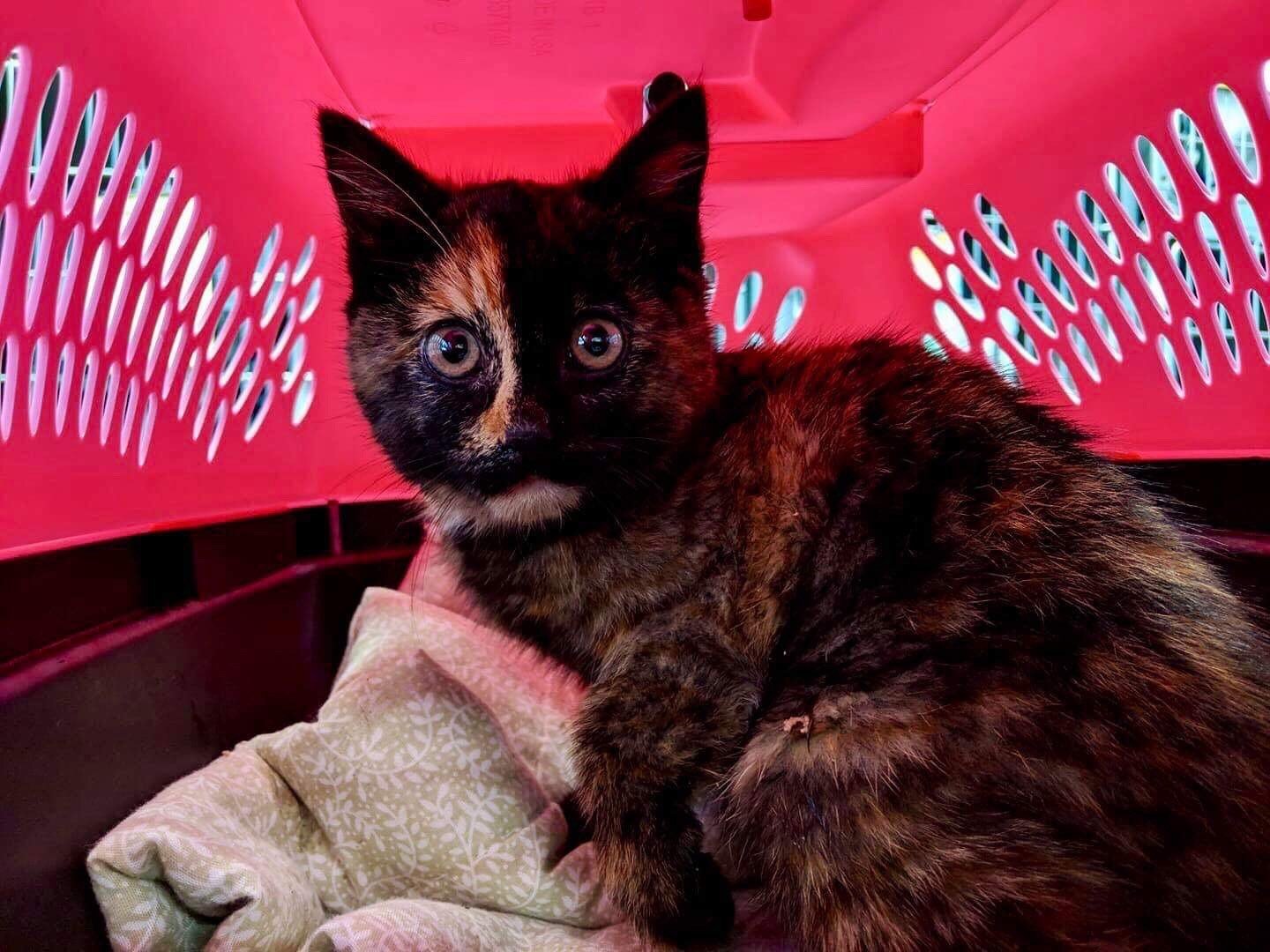 This morning around 8:00 the same team happily discovered that ALL of the food and water had been eaten. When they popped the hood of the engine, one of the mechanics saw the kitten scurry down underneath the vehicle. An hour later, and with several mechanics searching, they could not find the kitten. At that point, the decision was made to move the vehicle into the shop area and use the lift to raise the vehicle up so they could get underneath it. Using lights and a cell phone camera they determined that the kitten had crawled up on top of the gas tank in the rear of the vehicle. After more attempts to coax the kitten out were unsuccessful the shop manager made the decision to drop the gas tank.
After several attempts and a few scratches from the kitten to staff members they secured her in a box and immediately brought her to our shelter. They lovingly named her "Bus Stop" and the 7 week old kitten will be moved into a foster home for some socialization. We wanted to share this story of how a group of people went above and beyond to help this one kitten and now, we are going to do our best to make sure that she goes on to live a happy, healthy life. So thank you to Kansas City Transportation Group and RideKC!
During the winter months, it is not uncommon for cats and kittens to seek the warmth of a car, either underneath it or inside the hood area. If you have outdoor cats in your area, it's wise to bang on the hood of your car before you get into it to make sure there aren't any cats or kittens that could be in danger (this is a common occurrence that we see quite a bit in the winter months).