December was our first month of service after assuming the contract for all animal control services for the City of Kansas City, MO. We're proud to report on our first month of activity for December 2020:
Calls for service responded to in December 2020: 1,064
Stray/Lost animals able to be returned to owners without impound (Returned in the Field): 36
Percentage of Impounded Animals Returned in Field: 19%
Impounded to Shelter: 157
Relocations: 15
---
Call volume comparison over the past five years (2016-2019 excludes call data from KCPD)

Total Calls by Type Responded to in December 2020:

| | |
| --- | --- |
| Enforcement | 71 |
| Cruelty Investigations | 355 |
| Other Services | 77 |
| Stray | 498 |
| Wildlife | 63 |
26% of our total calls responded to were for reports of stray roaming dogs.
---
Notable Stories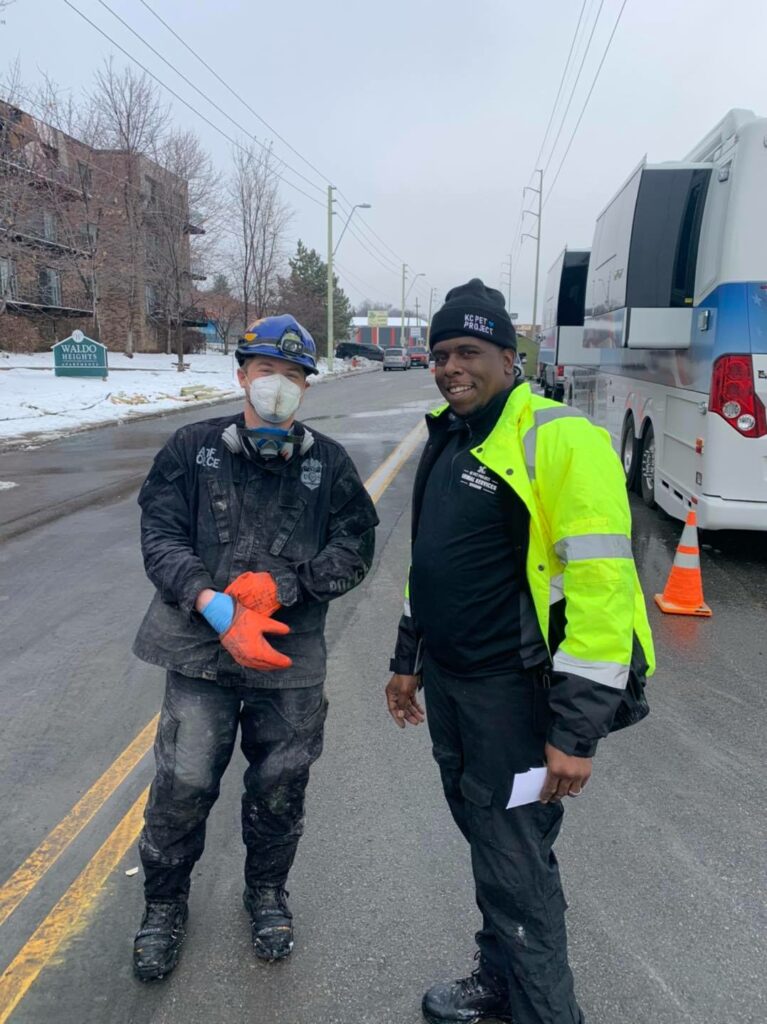 Five pets were recovered from the fire at the Waldo Heights Apartments 6 days after the fire took place. Officer Simms and the ATF captured the dog and 4 cats and all of the pets were reunited with their owners.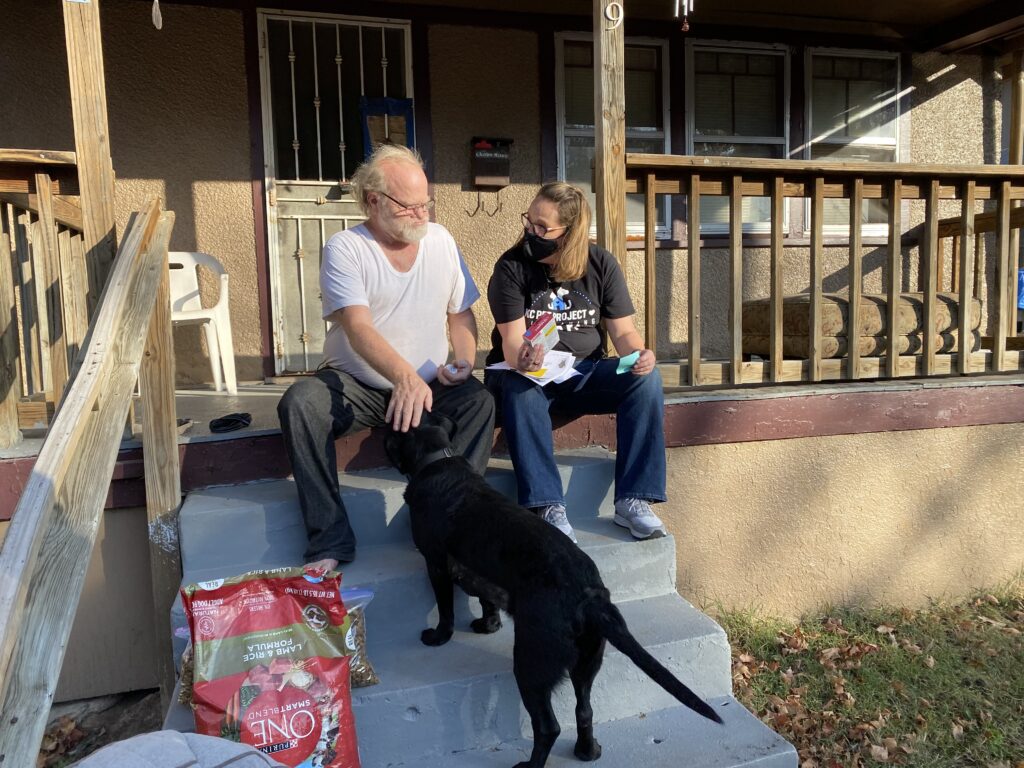 Our animal services team helped Charles and his dog, Bud. See more of their story here.
---
Public Education and Outreach
Officers provided/delivered the following support to KCMO residents via outreach activities in December:
5 lbs. cat food
192 lbs. dog food
1 doghouse
18 doses of flea preventions
2 kennels
10 outdoor shelters (doghouse or feral cat houses)
4 bales of straw
Total reach on media and broadcast mentions for our new Animal Services Division for the month was 4,404,969 people. We had 12 posts on Facebook during the month highlighting our animal services program, career opportunities in animal services and dispatch, and the work that our officers are doing in the community. We also provided information to the public on pet safety tips during winter weather, what to do if you find kittens, and how to contact our animal services department for services.
Other education presentations during the month of December:
October 5th – Presentation given to 5th District residents on Animal Control transition timeline and career opportunities
December 7th – Presentation given to 5th District residents on Animal Control transition plan and career opportunities
December 12th – Presentation given to Awesome Ambitions middle school and high school students on working in animal welfare and animal services careers
Featured on The Pet Resource Center podcast in December to talk about the transition plan for animal control services.
Met with the Marlborough Neighborhood Association to talk about animal services.
---
Call Center Data for December
Along with launching Animal Services, our new Pet Helpline was launched in an effort to support the community and our Dispatch team.
300 calls were taken per day by our Pet Helpline and Dispatch teams with more than 6,000 calls received in December.
---