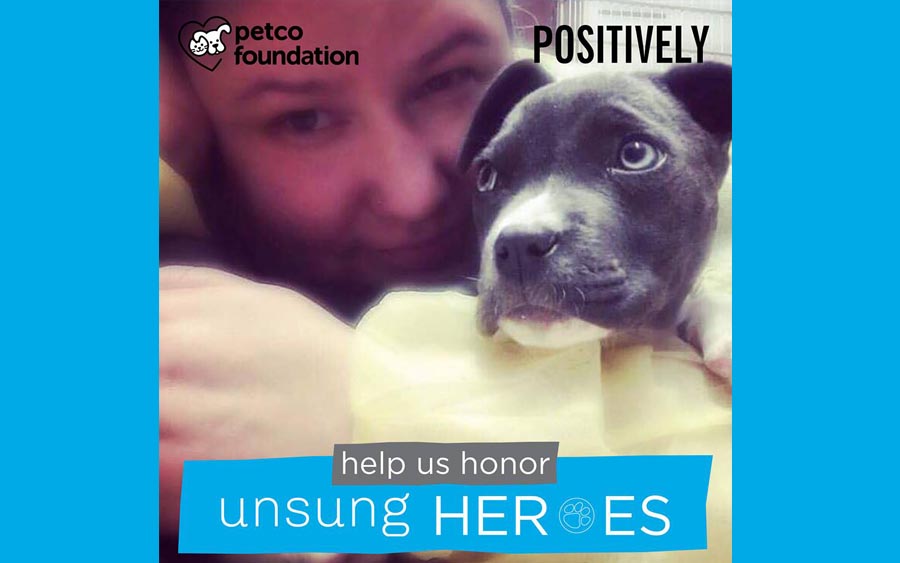 Vote For Our Unsung Hero!
Help us celebrate KC Pet Project's Director of Shelter Operations, Shannon Wells, our Unsung Hero! Shannon is an Unsung Hero honoree whose heartwarming story gained the attention of Petco Foundationand Victoria Stilwell. Now, our Unsung Hero is a contender for the 2018 Unsung Hero Award at the Petco Foundation Lifesaving Award. Vote for her heartwarming story at https://www.petcofoundation.org/unsung-heroes/ before May 25.
Shannon has been with KC Pet Project since Day 1 and started our Parvo Ward in 2012. It is housed in an old locker room at our nearly fifty-year old shelter. Since establishing this lifesaving room, she has been able to save over 500 puppies of the deadly virus and has a 90% save rate. Not only does she bring them back to health, but she also works with the puppies on basic training once they are feeling better. Please vote for Shannon today of this very deserving award!